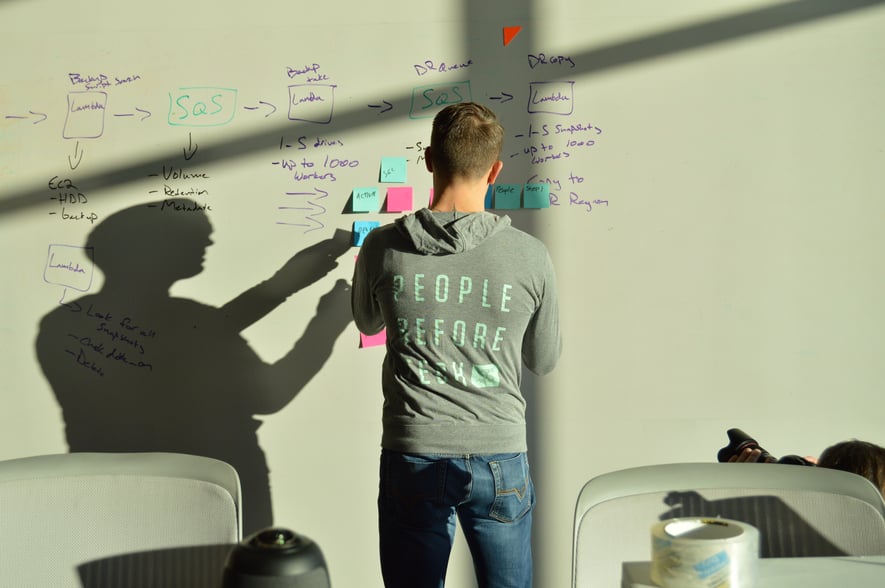 As a company that provides SOC services to companies, monitoring security alerts 24x7, we perform journey mapping during our service turn-up.
Many clients ask us why? Well, there are some great reasons, thanks for asking.
Journey mapping is what sets Think|Stack apart from the other MSSP and MDR companies in the market.
First, what is a journey map?
A journey map is the map of a process or experience that captures the human experience with technology, procedure, data, system and people. It is often used to design user or retail experiences.
However, we use our mapping to help us understand your business. It helps us understand how your users and customers interact with your business, what data they share, where it goes, why and how it's used and it provides context for the technology and data we are protecting.
The mapping process is collaborative and often educational. We do it onsite with your team and ours using sticky notes and butcher paper to draw pictures and then we capture that journey in our system Collide to document the record.
Next, what do we do with it?
We use that journey map to help define what systems, data and applications are used for in your network. We use the journey map to define normal user and customer behavior.
We then take those insights and blend them with our next gen systems and UEBA platform (Securonix) to monitor your network and triage alerts. Now, when an alert comes in the "door", we can review it along with that context. It allows us to compare what is normal with what we are seeing. This greatly reduces false positives and helps us remove distractions in our monitoring platforms.
How is it different?
Many. MSSP and BDR companies, just turn on monitoring. They then begin forwarding alerts that often result in normal behavior. But, to real define those alerts takes time, effort and could be distracting you from real threats.
In order to utilize security tools that monitor traffic and behavior, you must understand what "normal" looks like. Journey mapping allows us to do just that. Merge our journey mapping with our network and cloud infrastructure experts and you will find a far more robust offering than security only companies.
You can read more about how we journey map here: It's all about the journey...map
So, if you're ready to start your journey - We'd love to help!
👇Book your 15 minute Discovery Chat on Cal's Calendar 👇

---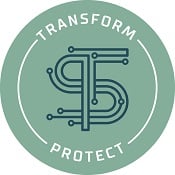 WE TRANSFORM & PROTECT
We Transform & Protect by putting People Before Technology. We believe that the technology your business relies on should be used to drive transformation and lead to a seamless user experience. In uncertain times it's important to partner with people and companies you can trust. Think|Stack was built for situations like this, to help those who weren't.
If you're unsure what to do next or if you have questions about your technology, our Think|Stack tribe is here to help, contact us anytime.
About the Author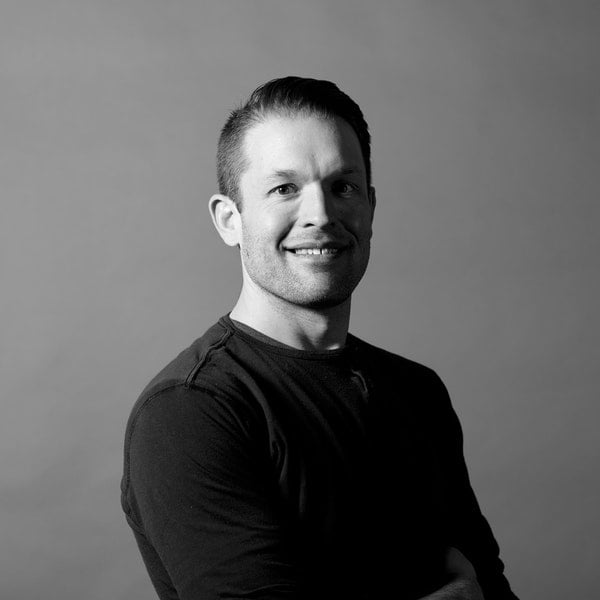 Chris Sachse, CEO
Chris started Think|Stack in 2011 to serve organizations who serve their communities. Chris saw the important role tech and cybersecurity played in the financial services space. For over a decade Chris and his team have made it their mission to support, secure and empower credit unions to innovate through continuous technology improvement. He is an educator at heart and passionate about helping leaders and their teams understand how technology can support their goals while delivering seamless, enjoyable technology experiences to their people. As a cloud and cybersecurity leader, Chris is proud to sit on the MD Governor's Workforce Development Board as Vice Chair as well as the Cybersecurity Association of MD as Chair.