Ten years ago, I took the biggest risk of my life. I quit my job and poured all of my money, energy, and time into getting this company off the ground. We have reached our 10th anniversary this year, but as the saying goes, sometimes to move forward you have to look back. I wanted to take a moment to highlight some of the most important milestones in the last ten years, which set the stage for an even brighter, more impactful future for Think|Stack.
Humble Beginnings in Technology
We started out in 2011 as Horsetail Technology in a small corner office in Federal Hill, MD. The company was built with the goal of helping community leaders and their teams understand how technology could support their strategy and long-term growth while delivering seamless, enjoyable technology experiences to their people and customers. Rather than building technology that focuses on the solution first, we built a culture that allowed us to build technology based on people's behaviors and help improve the experience overall.
Becoming Think|Stack
In 2016, we began to grow and moved into our now 4,800 SF headquarters at Harbor Point. In 2017, we knew we wanted to "take the world by storm", to tear down boundaries, to grow and serve others, and that is when we rebranded as THINK|STACK. Our name was inspired by how we believe exceptional technology should be delivered: intentional and meticulous design THINKING that drives a well-executed and sure technology STACK.
Since then, we have achieved so much. We have experienced ups and downs, good years and great years. In 2018 we dove headfirst into the cloud with Amazon Web Services (AWS) and achieved our AWS Advanced Consulting Partner status. With our "work from anywhere" culture we grew our team to 25+ team members nationwide in 2019. That same year we launched our 24x7 Security Operations Center (SOC), achieved our SOC II Type 2 Certification, and obtained our AWS Nonprofit Competency, highlighting our expertise in working with credit unions and nonprofits.
2020 challenged us, as it did for so many. While we weren't affected by the remote work mandates, we were faced with the challenges of the unknown. However, every morning we continued to wake up and get to work. The team stood by each other as families do, and we truly represented our culture of putting People Before Tech. Through the 2020 adversity, we were able to take two steps back to take five giant steps forward in 2021.
2021, The Year of Big Achievements
As we celebrate 10 years of business in 2021, it's a great time to highlight our most recent milestones, including becoming a CUSO following the $5 million investment from four organizations – CUSG, Christian Financial Credit Union, Mutual Credit Union, and Liberty Savings Federal Credit Union. We were also honored with the Most Impactful Nonprofit Partner Award from AWS Public Sector. Think|Stack recently launched a new website and has added several new members to a continuously growing team.
For 10 years we were a small family business made up of two brothers and an amazing team of passionate rebels helping credit unions with digital transformation and cybersecurity. Along the journey, we have been supported by so many wonderful employees, partners, and mentors. We have built an incredible team around an inclusive, supportive culture right here in our hometown. As we expand across the country, we are committed to maintaining our culture and hometown roots.
A People Before Tech Future
As a service business, and one that provides such critical services, we take our relationships very seriously. While the services we provide and the technology we use continue to change, the relationship goals we have remain the same. We strive to build long-term relationships focused on human experience, support your digital transformation, and protect you and your data along the way. These goals and this purpose has been the driving force for the last ten years and will remain the same in the future.
About the Author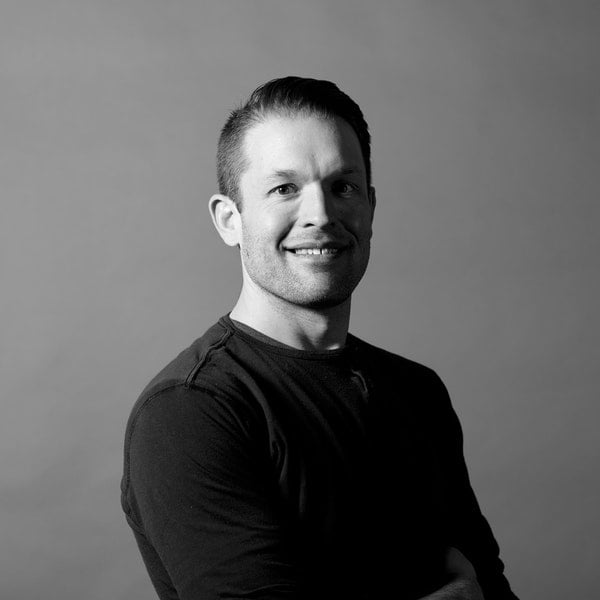 Chris Sachse, CEO
Chris started Think|Stack in 2011 to serve organizations who serve their communities. Chris saw the important role tech and cybersecurity played in the financial services space. For over a decade Chris and his team have made it their mission to support, secure and empower credit unions to innovate through continuous technology improvement. He is an educator at heart and passionate about helping leaders and their teams understand how technology can support their goals while delivering seamless, enjoyable technology experiences to their people. As a cloud and cybersecurity leader, Chris is proud to sit on the MD Governor's Workforce Development Board as Vice Chair as well as the Cybersecurity Association of MD as Chair.